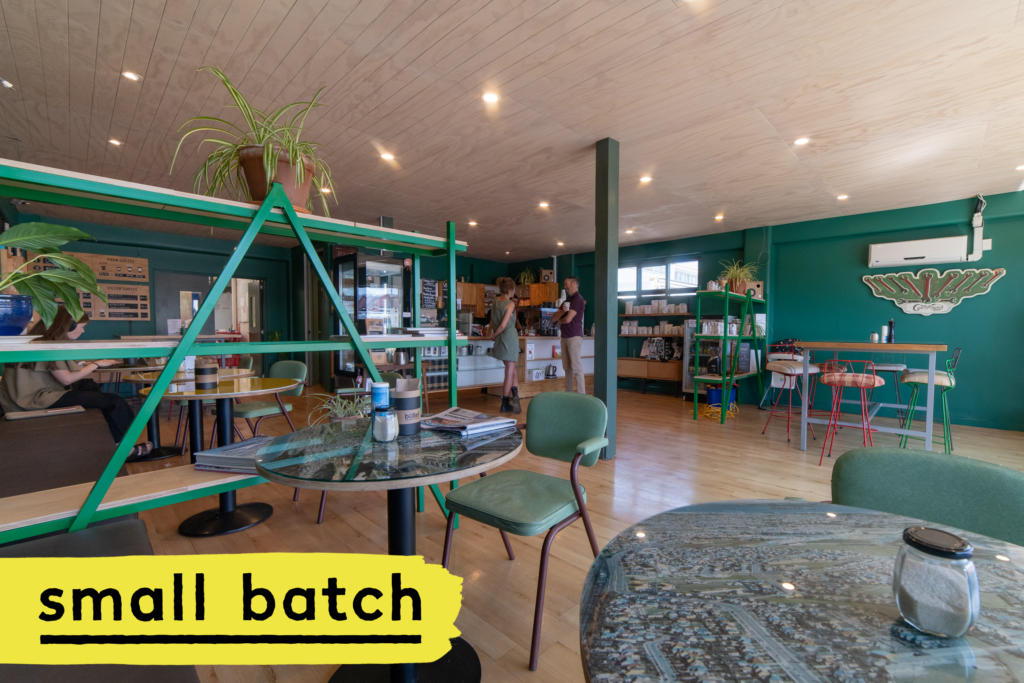 Our flagship cafe in the heart of Petone
Situated a short walk down the Petone esplanade, you'll find us at Small Batch. We're right on Waione Street with great parking options and plenty of room to secure your bike or buggy.
We serve consistently brewed espresso, filter, cold brew and drip coffee (roasted across the road at the old Unilever factory), with fresh daily baking, cabinet food and a seasonal menu (weekdays only).
We have the coffee, the craic and great company so pop in, let us look after you, and leave with a smile.
22 Waione Street, Petone, 5011
Monday – Friday: 7am – 3pm
Saturday: 8am – 1pm
Sunday: Closed