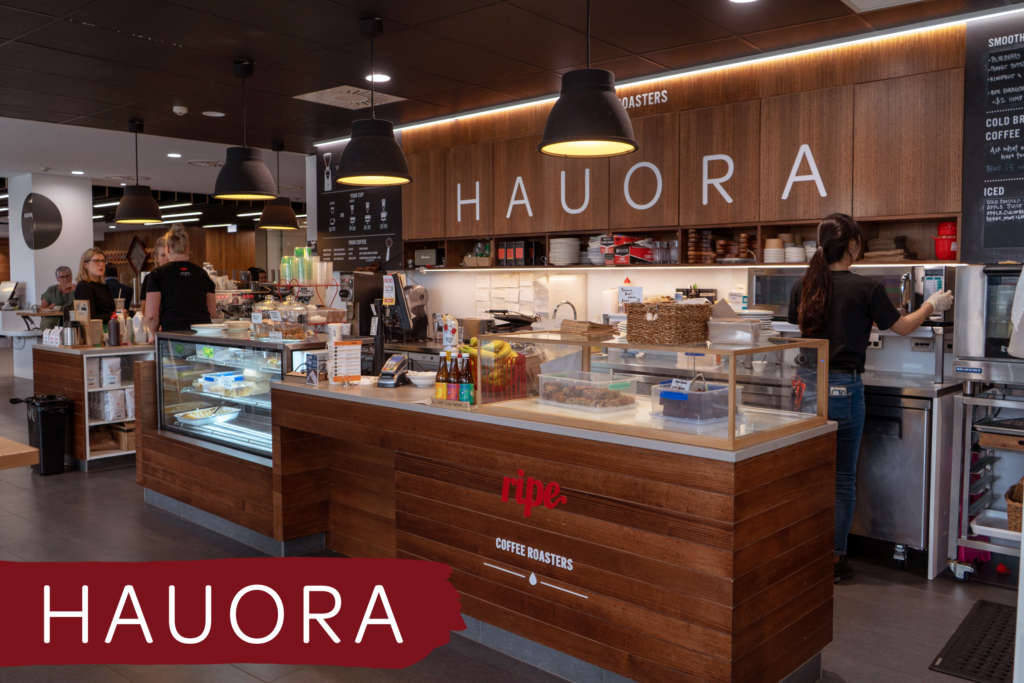 The buzzing hub at the Ministry of Health
Open to the public and ministry employees, serving up Ripe's rich and full bodied Settler and of course, a single origin of the month for the black brews and a city favourite, batch brew.
With health at the centre, Hauora follows New Zealand healthy food guidelines bringing healthy yet flavoursome cabinet food to the table which includes favourites such as black bean burritos, vegan wraps and classics such as fish pie and mac'n'cheese. Additionally, there's a toast menu, delicious dairy-free smoothies and decadent daily baking treats. It's the perfect meeting spot in Thorndon or if you're simply in need of a Ripe city spot, this is it.
133 Molesworth street, Thorndon, 6011
Monday – Friday: 7am – 4pm